Welcome to The Crone Zone
It's vital that during the pandemic you show your cafe/bar/restaurant etc are open for business and following all COVID 19 safety precautions.
Why not have a short, professional video filmed in HD and edited quickly to put on your website and social media platforms? Usual turnaround is just 48 hours.
Contact Paul for a very reasonable quote and get ahead of the competition!
Here are 2 examples of the videos which Paul has done for clients during Lockdown.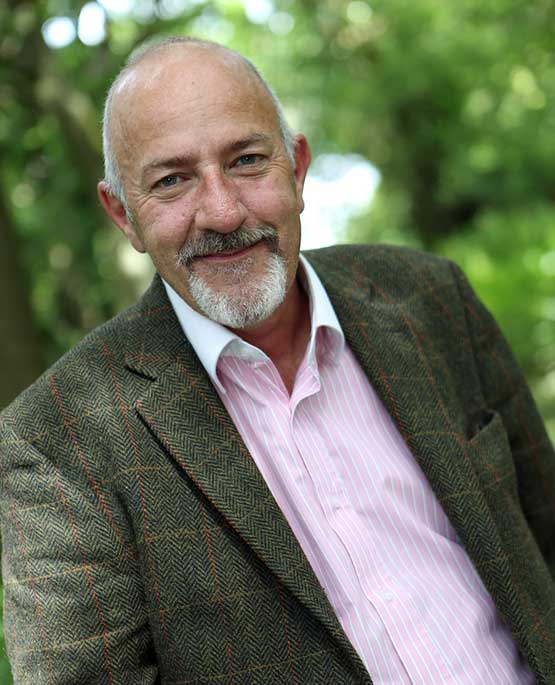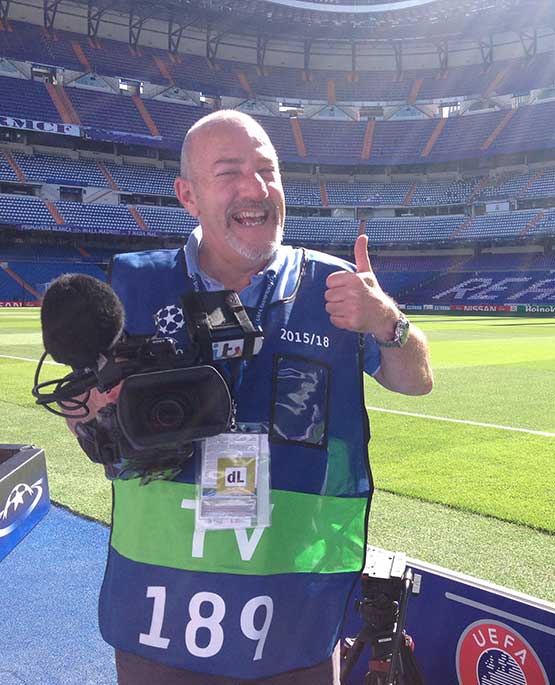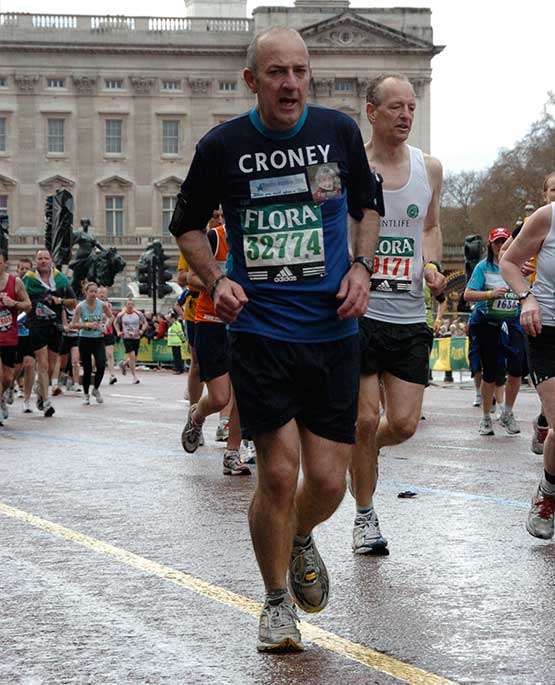 Welcome to the Cronezone, the official website of ITV Granada's Paul Crone.
For more than 30 years, Paul has become one of the most familiar faces and voices across the North West of England.
His many broadcasting skills lie in his diversity to adapt to the versatile range of stories the popular nightly regional news programme Granada Reports covers.
Paul is a reporter, presenter, producer, director and in the last five years has become an accomplished broadcast cameraman and digital editor.
Away from Granada Paul is now in demand as a media training consultant, passing on his wealth of experience to assist others in the tricky world of TV news.
From a man who has slammed a piano lid down on Gary Barlow's hands, babysat for Phil Collins sons, and has frequently trod the boards in theatres across the North West, Paul Crone has made quite a mark on the region he loves.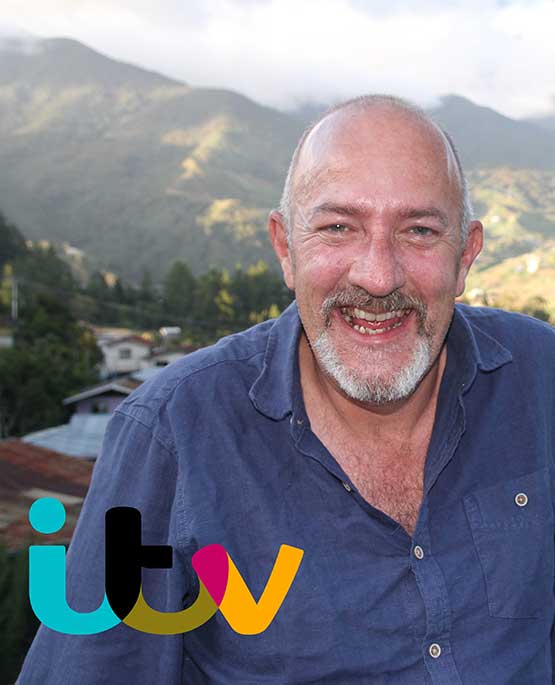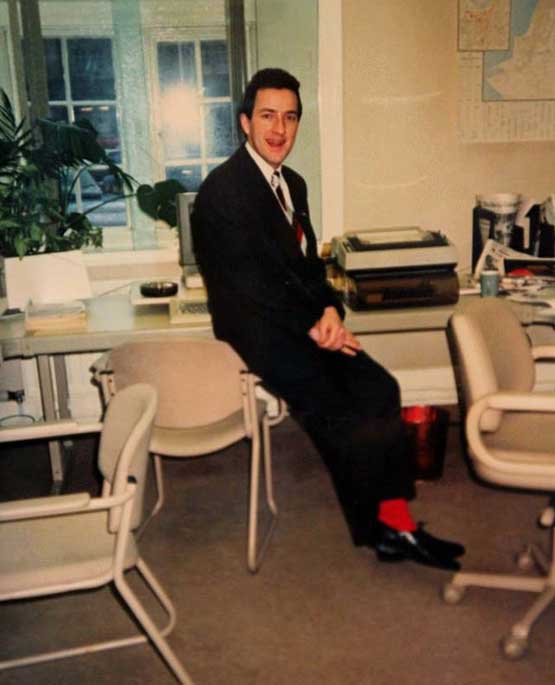 Croney was born in Carlisle, Cumbria in 1962.
A large part of his education was spend at Sedbergh School in Cumbria.
He began his career as a junior reporter with the Lancashire Evening Post in Preston in 1981.
He then got taken on by Granada Television in 1984 and they've not been able to shift him since!
Our man is also no stranger to radio, and some would say he has the perfect face for it.
His show, the Crone Zone became a legendary lunchtime phone-in programme on Century Radio.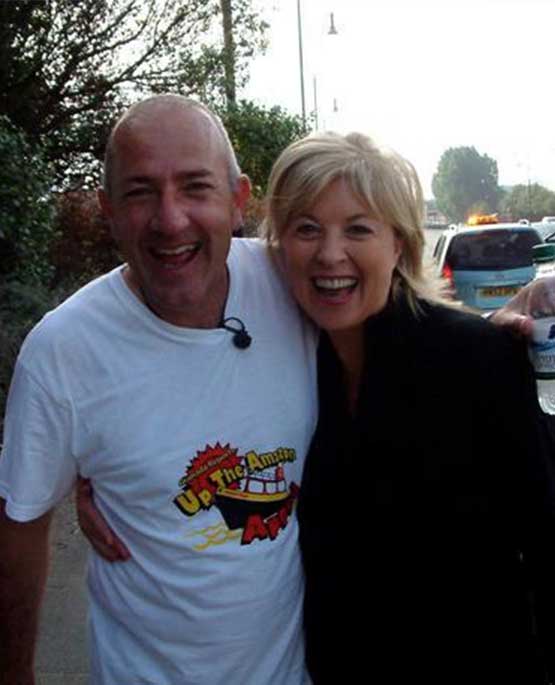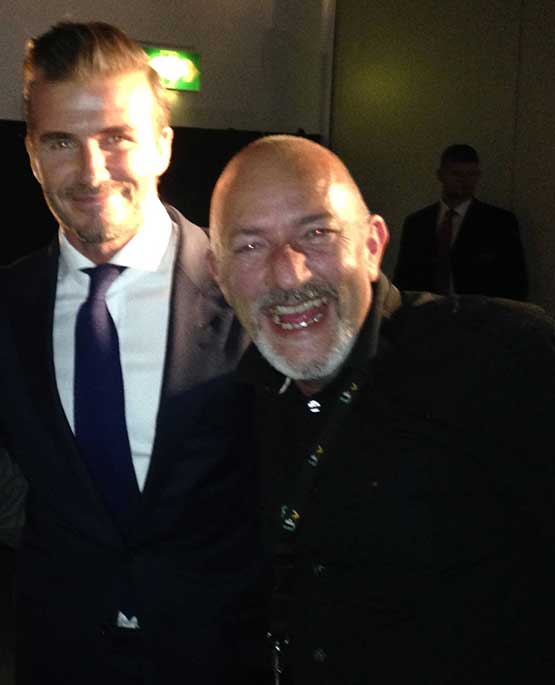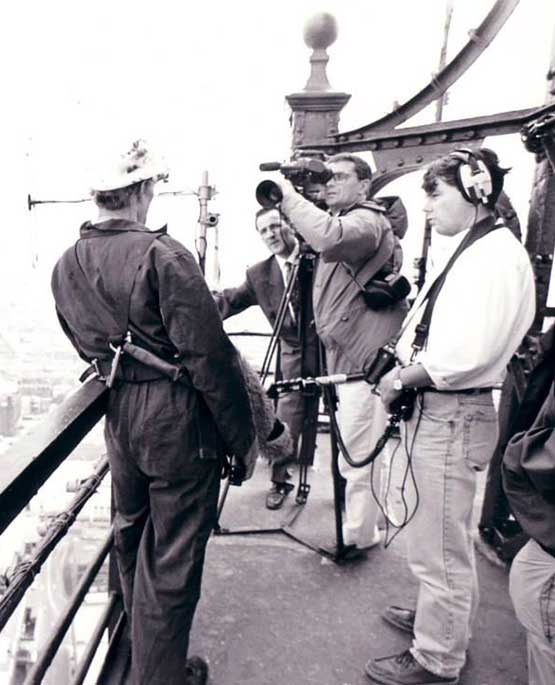 TV Credits
Hollyoaks
The Sooty Show
The Tribe [C4]
Peter Kay's Phoenix Nights 1 & 2
It'll Be Alright on the Night
TV Nightmares
Britain's Most Haunted Houses
Stage Credits
Baron Hardup-Cinderella, 1998, Tameside Hippodrome
Widow Twankey-Aladdin, 2000, Southport Theatre
Wishee Washee-Aladdin, 2001, Albert Halls, Bolton
Idle Jack-Dick Whittington 2002,Albert Halls, Bolton
Sarah the Cook, Cinderella, 2004, Blackburn and Wales
Dame Trot, Jack and the Beanstalk, 2007, Charter Theatre, Preston
Royal Television Society's North West Reporter of the Year 1996 and a special award for broadcasting in 2003
RNLI's Fundraiser of the Year 1999
Water Aid-Special Fundraising Award 1999
Documentaries
Where Seagulls Dare
Journey's End
The Wishing Well
Marathon Man
Journey to the Amazon
Programmes
Granada Tonight
Granada Reports
The Last Word
Remember When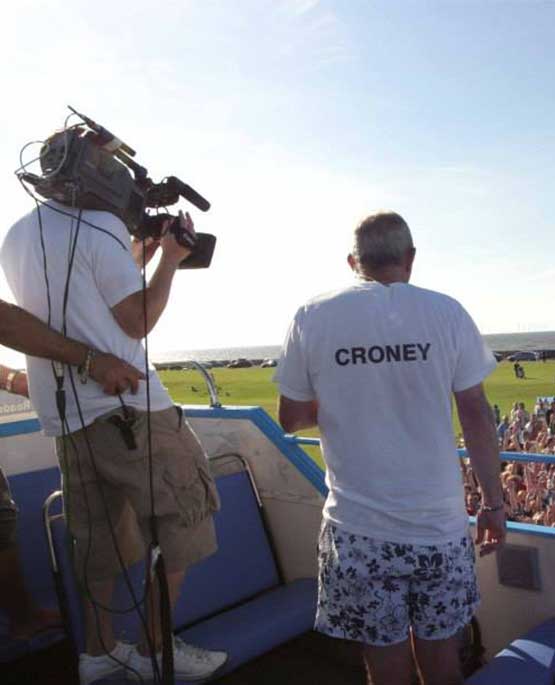 TV Appeals
Granada Tonight Gladrags Appeal 1996-collected 70,000 items of clothing for charity shops in the northwest
Granada Tonight Summer Spectacle Campaign 1997-collected 72,000 pairs of second-hand spectacles to distribute in Uganda, Africa
Granada Tonight Cashflow Appeal 1998-collected £20,000 in foreign currency to build water wells in Ghana, Africa
Granada Tonight Treasure Trove 2000 Appeal-collected second-hand and unwanted jewellery to provide vital life-saving equipment for the RNLI. Total raised was £15,000
London Marathon 2000-raised £11,000 for the Cystic Fibrosis Trust by running 26.2 miles
Granada Reports Sound as a Pound Appeal 2002 which raise £58,000 for the region's four cancer centres
In 2003 Croney walked 260 miles round the region in 3 weeks collecting a staggering £148,000 for the North West Air Ambulance and the North Wales Air Ambulance
In 2006, Croney walked 200 miles round the region raising £82,500 for the Vine Trust which operates two medical boats on remote parts of the Amazon River in Peru
Royal Television Society's North West Reporter of the Year 1996 and a special award for broadcasting in 2003
RNLI's Fundraiser of the Year 1999
Water Aid-Special Fundraising Award 1999
Corporate Services
Paul is an accomplished broadcast cameraman and editor. He films and edits almost of all his own items, and has filmed abroad in countries such as Borneo, France, Belgium and The Netherlands.
As such Paul is the ideal person to teach those just starting off in broadcasting.
He also regularly holds media training days, advising companies and organisations on how to prepare for that dreaded TV interview!
Paul's skills as a humorous and effective compere are second to none.
He has hosted numerous large scale events often with more than a thousand guests, and brings his own unique style to proceedings.
If you are interested in Paul hosting your event or helping with media training, please do get in touch.
My Portfolio
Here's just a selection of Paul's versatility on TV which has made him such a well-known and well-liked figure in the North West and further afield
People in THE CRONE ZONE
Some of the lovely celebs I've met throughout my career
Gallery
In the limited spare time Croney has, he has a passion for photography-strange given the decades he has spent being surrounded by moving pictures! Sport is his first love and here's just a selection of fine photos he's taken at the famous Tour De France and also the TT races in the Isle of Man
Testimonials
Popular and much-loved
I cannot recommend Paul Crone highly enough. He is a popular and much-loved presenter, professional and easy to work with.
Paul is both charming and entertaining and his skills as an auctioneer quickly galvanises the audience to maximise the outcome of each lot. I always enjoy working with him.
Great Compere
When it comes to an MC and compère for any event Paul's skill made the evening run like clockwork. He also made a significant difference to our charity fundraising auction – I cannot speak highly enough of his professionalism
A Delight!
The Frost Foundation has worked with Paul for a number of years. He is reliable, professional, one of the best auctioneers and always adds some humour to the proceedings. I can highly recommend him for any occasion.
Follow Me
Keep up with all the latest in The Crone Zone

Paul Crone Professional TV Journalist, Compere and Event Host
The Crone Zone – All Rights Reserved. Web design by M.O.D